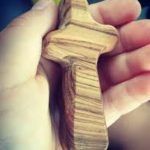 ALL WORSHIP IS TEMPORARILY SUSPENDED DURING THIS TIME OF COVID-19
Sunday mornings:
      9:15 am- 9:45 am        Greeting Time with coffee & donuts
     10:00 am                        Worship with Sunday School option for children
     11:00-                              Noon- Christian Education for all ages
                                              Last Sunday of every month- All-church Potluck Sunday!
10:00am Sunday – Morning Traditional Worship Our Traditional Worship Service is a casual and welcoming community of faith that gathers together to worship God and care for each other. You will experience times of sharing and prayer, songs and music with our choir, scripture and a relevant message. Communion is celebrated on the first Sunday of the Month and all are welcome at God's table.
Children are always welcome in our worship. After a Young Disciples time children can either go back and sit with their parents or they are invited to participate in Sunday School.
7:15pm Wednesday – Evening Recovery Worship Service our Recovery Worship Service is a non-judgmental worship community and a place of strength for Christians with addictions. Each week, we welcome a new speaker who shares powerful testimony on the road to recovery. Everyone is welcome to share a time of faith, scripture, music, prayer, meditation, inclusive message, and personal stories of how God has changed lives!
Communion is available – and all are welcome at God's table